COURSES
HEIR ISLAND SAILING SCHOOL
Heir Island, one of Carbery's Hundred Isles located in Roaringwater Bay, is surrounded by some of the most idyllic and picturesque sailing waters in Europe. For those who want to take advantage of the area's ideal sailing conditions, Heir Island Sailing School offers Irish Sailing approved courses and have Bord Failite approved accommodation.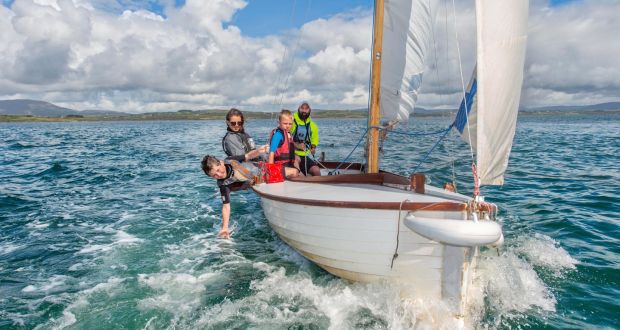 CLASSES AND SERVICES

Residential and day sailing courses for children and teens
Evening adult lessons and dedicated adult sailing weeks
Sail and Learn English! — An eleven-day sailing and English language course that offers foreign students the opportunity to immerse themselves in language, nature and culture. The language training is delivered by a TEFL-qualified teacher for two hours everyday.
Accommodation and activities for yoga and other retreats as well as corporate teambuilding groups
Rentals of kayaks and other sailing boats
For any further information or to customise an experience, please visit www.heirislandsailingschool.com or get in touch directly with Kevin, the centre principal, at kevin@heirislandsailingschool.com or by phone on 087-1488127.
Follow Heir Island Sailing School on Facebook and Instagram!
---
ISLAND COTTAGE COOKERY SCHOOL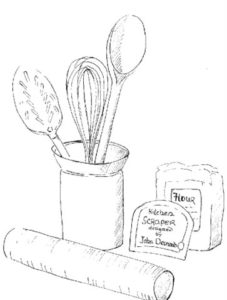 We offer one and two-day cookery courses from April to June. An intensive cookery course is available during the months of July and August. A morning intensive course is possible usually on a Thursday, July and August.
Further details can be found on www.islandcottage.com. It is always better to call (+353-28-38102).
---
HEIR ISLAND RETREAT
Overlooking the sea, Heir Island Retreat encompasses a purpose built studio and self-contained apartment with a spacious bedroom and living accommodation. With its vaulted ceiling and large picture windows looking down the bay, the studio is an inspiring place to practice yoga, to meditate, to compose music and for many things not imagined yet. As a separate building, it guarantees peacefulness and privacy.
In the grounds there are colourful grassy walkways, a lake with resident ducks and moorhens and benches to sit and take in the view. This is a place where your eyes will be continually dragged back to the vista before you: the ever-shifting sea, the changing light, the wheeling birds, the crash of the waves on the cliffs.
Whether you are a yoga or meditation teacher, a business looking for a venue with a difference for your next meeting, or an individual looking for a space to switch off, reflect and recharge, there is something for you.

For more information, visit www.heirislandretreat.ie and follow them on Facebook and Instagram.