HEIR ISLAND SAILING SCHOOL
Heir Island, one of Carbery's Hundred Isles located in Roaringwater Bay, is surrounded by some of the most idyllic and picturesque sailing waters in Europe. For those who want to take advantage of the area's ideal sailing conditions, Heir Island Sailing School offers Irish Sailing approved courses and have Bord Failite approved accommodation.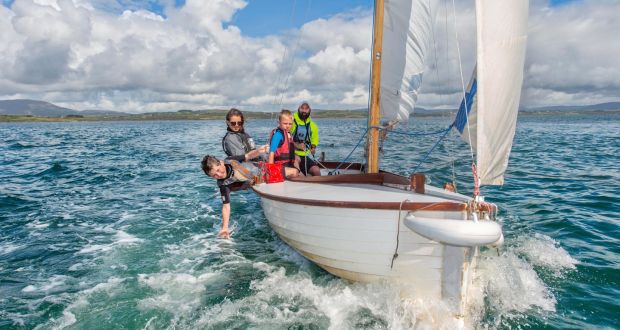 CLASSES AND SERVICES

Residential and day sailing courses for children and teens
Evening adult lessons and dedicated adult sailing weeks
Sail and Learn English! — An eleven-day sailing and English language course that offers foreign students the opportunity to immerse themselves in language, nature and culture. The language training is delivered by a TEFL-qualified teacher for two hours everyday.
Accommodation and activities for yoga and other retreats as well as corporate teambuilding groups
Rentals of kayaks and other sailing boats
For any further information or to customise an experience, please look up www.heirislandsailingschool.com or get in touch directly with Kevin, the centre principal, at kevin@heirislandsailingschool.com or by phone on 087-1488127.
Follow Heir Island Sailing School on Facebook and Instagram!