WHERE TO EAT
Heir Island is a beautiful island to visit and there are lovely beaches within a 15-minute walk from the ferry. If you are visiting during the day, it's a good idea to bring a picnic and refreshments and come prepared for weather. There is a ferry every two hours.
ISLAND COTTAGE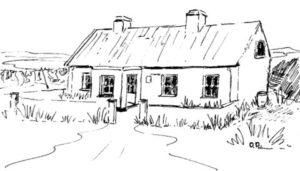 We serve an evening meal from 15 June to 15 September. We do not offer lunch during this time.
Lunch is possible on Saturday and Sunday, April to June.
Further details can be found on www.islandcottage.com. All reservations are taken by phone +353-28-38102.