OUR CREATIVE COMMUNITY
Heir Island, like much of West Cork, has attracted artists for generations, both as a subject and as a place to live. The following artists have lived and worked on the island for at least twenty years.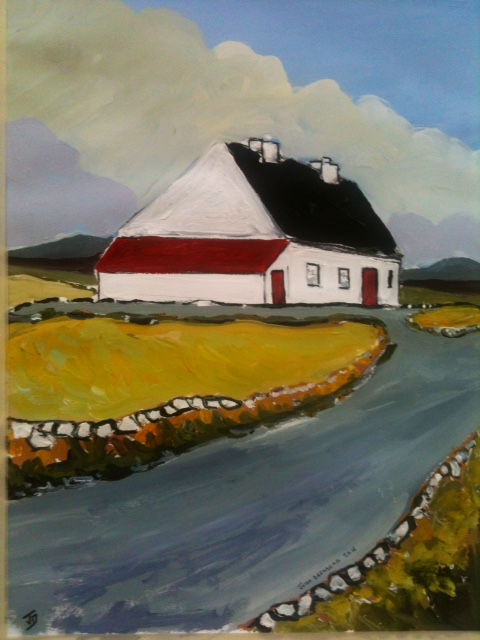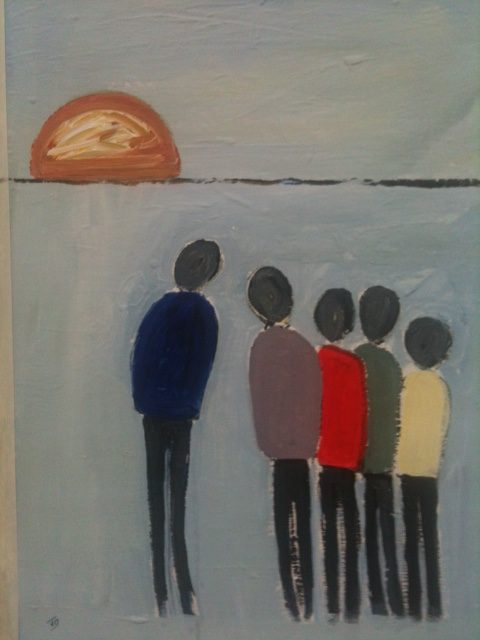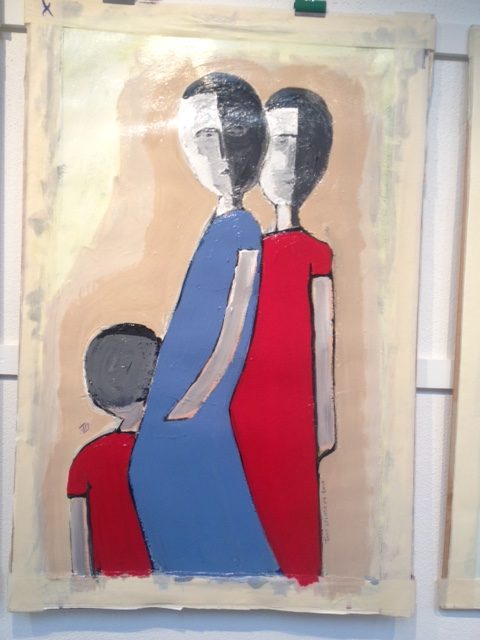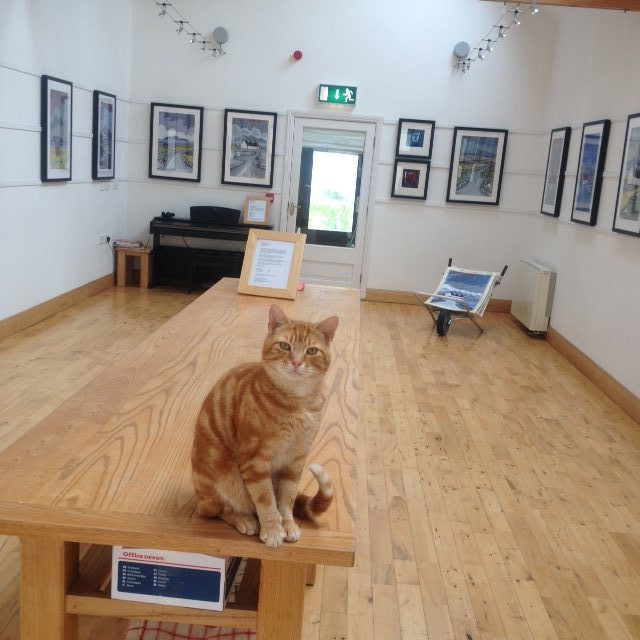 John Desmond
「Painting has become an essential part of my creative process. I start with a blank canvas. I have no idea how the painting will finish. Using only primary colours, red, yellow and blue, I build up texture and foundation (I am a minimalist at heart), like writing prose except with paint. Sometimes a theme emerges. So for me painting is like writing, creating a composition in colour.」 
---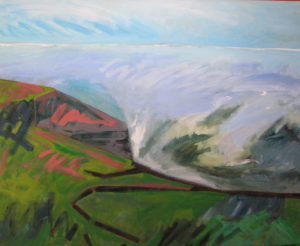 Angela Fewer qualified as an architect from the School of Architecture, University College Dublin, and worked for many years as an architect both in Ireland and abroad. She later obtained a degree in Fine Art from the Crawford College of Art and Design, Cork. She has exhibited widely both in Ireland and abroad and has received many awards from the Arts Council of Ireland, Gedenk Kunst Austria, the American Institute of Foreign Studies and other places.
Her current work is about the alchemy of paint, specifically how to represent the beauty of Heir Island and the surrounding islands in Roaringwater Bay in paint. Drawing and painting the abandoned villages on Horse Island and the Skeam Islands and the cliffs and seas around Heir Island forms the body of her work.
For more information, please visit www.angelafewer.com.
---

Liz Morris: "Fifty odd years ago my family and I spent three lovely weeks at Cunnamore. We stayed in Freke and Emily Hingston's old house, bringing with us our own beds and camping stove. We walked and fished, swam, gathered shells, rode the Hingston's old pony and, best of all, borrowed Freke's boat to explore nearby islands. Coming home, we found that, rather to our own surprise, we had committed ourselves to buying a house on Heir Island. We vowed to spend part of every summer there, and half a century later, that is exactly what we have done.

Inevitably my work as both a painter & a printmaker has been influenced by my surroundings. Sea, fish, stones and shells, reeds and seabirds, together with peace and solitude, great skies and a rocky landscape. I must also add the skeleton of a whale discovered on the Reen, together with the day I spent close by two leviathans, beached in Paris. All these are wonderful experiences. I draw in Ireland, and translate drawings into etchings & paintings when I return to my studio in England.
There I have exhibited widely, both near my home in East Anglia and in London, and have shown both paintings and prints at the Royal Academy Summer Exhibition. My website has many images relating to West Cork, and La Galerie in Cork always stocks a selection of my work."
---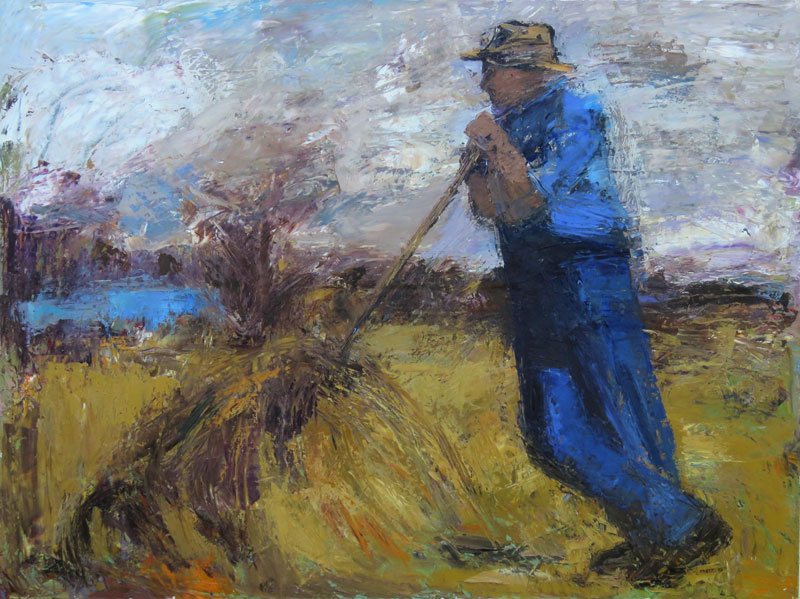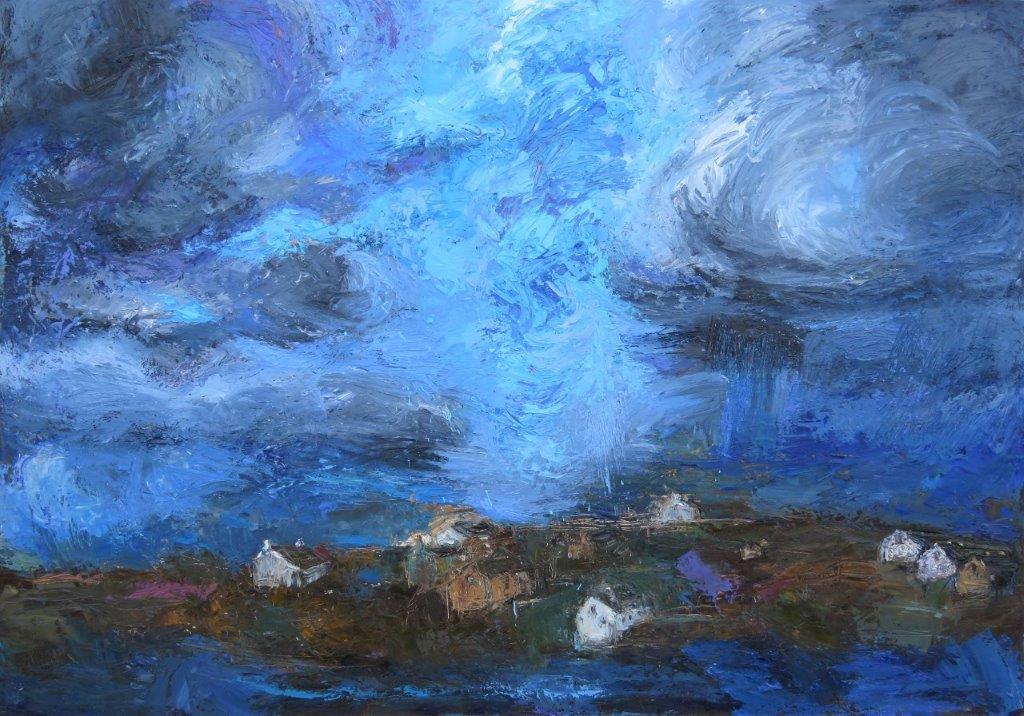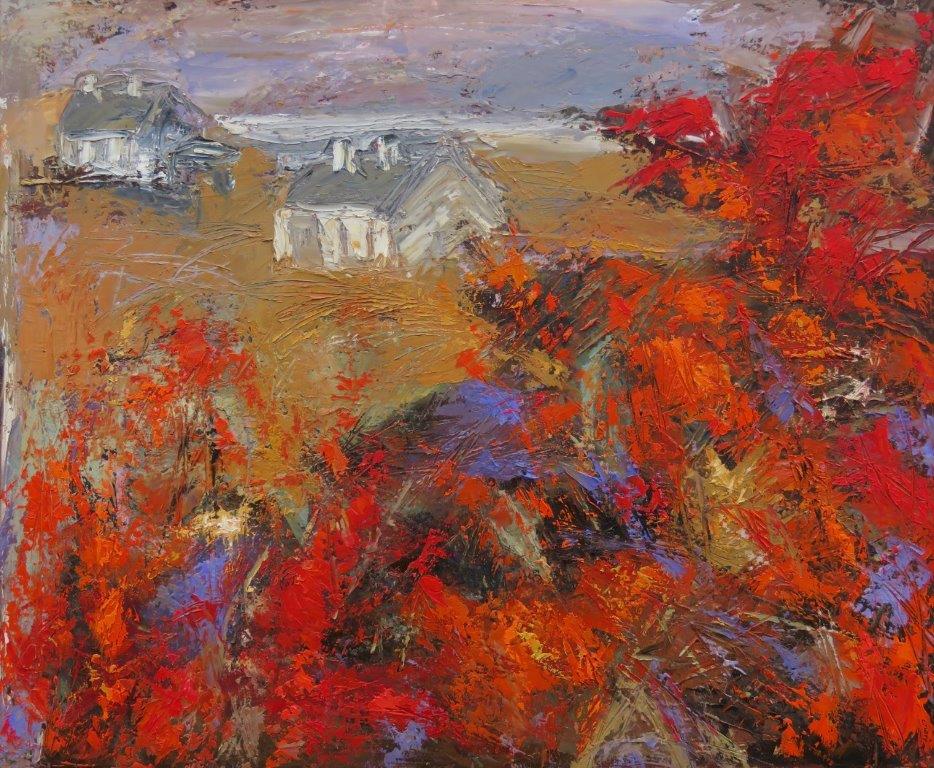 Christine Thery is a painter and printmaker living and working on Heir Island. She was born and raised in Hong Kong of mixed Russian, French and Welsh descent, and graduated from Winchester College of Art with a 1st Class Honours in Fine Art.
Christine started working on etchings and then oil paintings. Her work documents many aspects of West Cork and its islands (especially Heir Island), the people, buildings, and land and seascapes. The local farming community showing their animals is an ongoing subject.
From 2002 until it closed some 10 years later she had successful solo shows at the Morris Gallery in Skibbereen and now has an annual summer show at the Blue House, Schull. She shows work and had a solo show at the Greenlane Gallery in Dingle and participates in various joint exhibitions.
For more information, please visit www.christinethery.com.