DIRECTIONS

Heir Island is a four-minute ferry ride from Cunnamore Pier. Please see Ferry Timetable for departure times of the Heir Island Ferry, M.V. Thresher.
By Car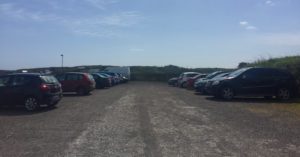 Take the N71 from Skibbereen towards Schull/Killarney. After 6.5 kms there is a small Church of Ireland Church on the right hand side, immediately after it there is a turn to the left, signpost on the right indicates Heir Island and Cunnamore Pier (on the left hand side there are two large local signs for Lough Marsh). Follow signs to Cunnamore Pier/Heir Island and you will pass a school on the right after 4.5 km, Lisheen church after 5.5 km, and Minihans Pub on the right after 6.2 km. Continue straight at turn to Turk Head after 6.3 km. The Whitehall house is on your left after 7.7 km. Continue on with the sea on your left and after 9.6 km you will arrive at Cunnamore Pier, where there is ample parking at the pier.
If coming from the west take the N71 from Ballydehob to Skibbereen. After 5 km you will pass a Church on the right at Kilcoe, after a further 1 km there is a turn to the right with large signs on the right for Lisheen. A further 3 km will bring you to Lisheen Church on the left; turn right and follow signs as above for directions from the east, leaving Minihans pub to the right, keep straight 100 meters later where there is a turn left for Turk Head. The Whitehall house is on your left and continue on to Cunnamore Pier leaving the water on your left side.
By Public Transport
Bus Eireann operates buses from Cork City and Tralee so if you arrive at Cork Airport, Kerry County Airport or Cork Railway Station you can take bus #237 from Cork to Skibbereen or bus #252 from Tralee via Killarney to Skibbereen. If you are travelling on bus #237 from Skibbereen to Goleen, it will pass Lisheen Church, which is just 5 km from Cunnamore Pier. See www.buseireann.ie for bus timetable and www.iarnrodeireann.ie for train transport.
By Taxi
From Skibbereen, the following taxis will be available to take your call:
Declan Coakley – 086 883 5725
Mick McCabe – 086 3828726
Timmy Joe Whooley – 086 864 8431
Alwyn Harris Taxis – 086 250 4255
---