ART, MUSIC & THEATRE
Heir Island, like much of West Cork, is a haven for artists. The island has attracted artists for generations, both as a subject and as a place to live. They are inspired by the light, the sea, the rugged landscapes, and of course, the people. Click here to read more about the island's artists.
For a number of years, Heir Island has also attracted and enjoyed numerous musical and theatrical performances including a Pop Up Choir and local ensemble Barefoot Baroque. Heir Island caters for many musical tastes. Often small and intimate, the backdrop of the island seems to create a special and unique feel to any performance. Musicians have also completed residencies here to compose site responsive pieces which have subsequently been performed on the island, in Skibbereen Arts Festival and also in Cork.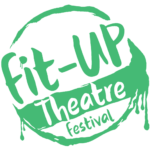 The Fit-up Theatre Festival series began touring with the West Cork Fit-up in the summer of 2009 and has visited the island every year since then. The core essence of the Fit-up Theatre Festival nods to the tradition of Fit-up theatre of the 1950s, when professional companies travelled the length and breadth of Ireland reaching a wide variety of towns, villages and rural areas bringing all members of the community together through the act of theatre. Two or three performances are held on the island every summer.